Rugby is the national sport of Douzens (my village of 750) and Saturday night there was a final.  Toulon played Toulouse.  We were for Toulon.  Didier had briefed us at lunch so we knew who to root for.
This group of young rugby players were for Toulouse – as can be seen in their obvious joy – Toulouse won.  There's kissing and everything.  I love France.
One thing that I thought was funny was the beer drinking.  I attended this function with Didier, Adrian and Jean-Pierre, all wine makers.  We were accompanied by a couple of doctors, the mayor of the village, and an oenologist.  All drinking beer.  Rugby games and beer.  When the game was over we did have some wine because it is our job.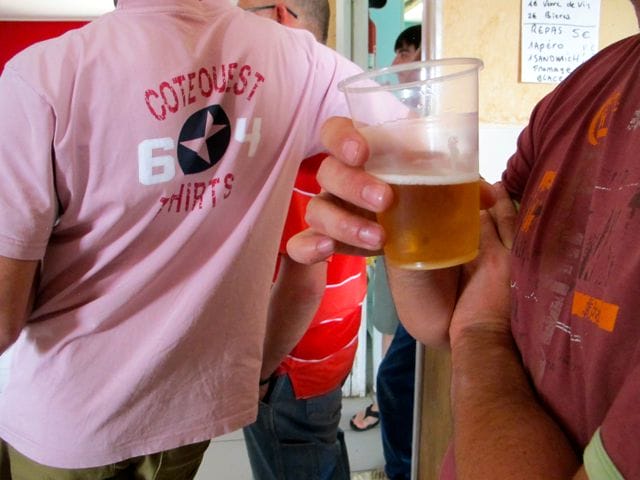 But there are still lots of dubious cups with foamy lines in them. I have nothing against beer but in a village that makes wine…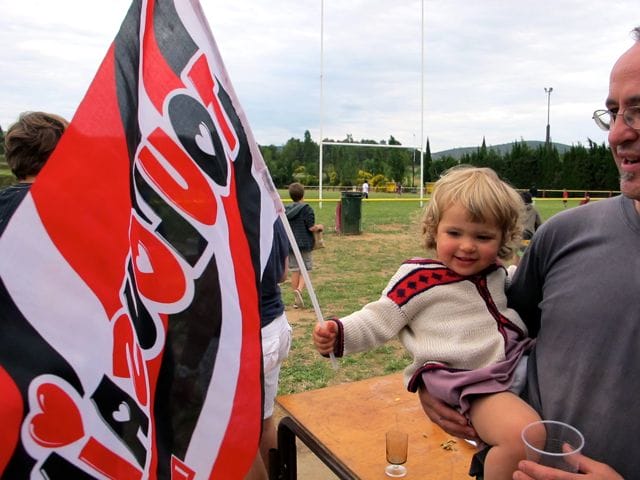 And last but not least Nina, who had no idea who we were rooting for but she dug the flag !