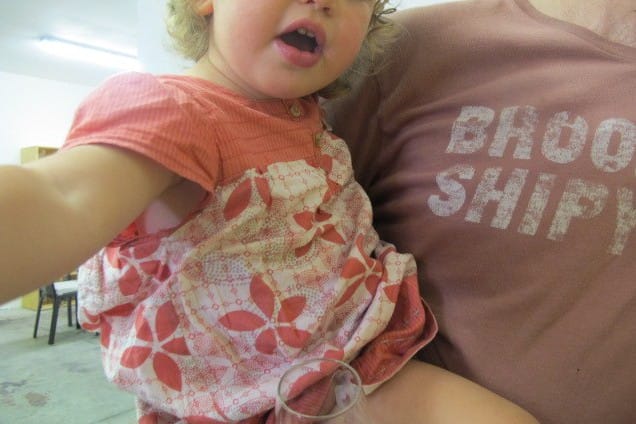 Friday night wine was opening night for the Caveau du Clos in Lezignan. We had left some samples with the owner and thought we'd check the place out… all four of us.  There were petit fours and sparkling rosé.  Delicious sparkling rosé.  I will have to send out spies to find out what it was.
Nina, because of the many cocktail hours she attends, likes olives.   Here she is pearched on Didier's wine glass making a face that I took to mean "it's sour, but I like it".  One thing about local wine  events – in the under 6 category, Nina is never alone.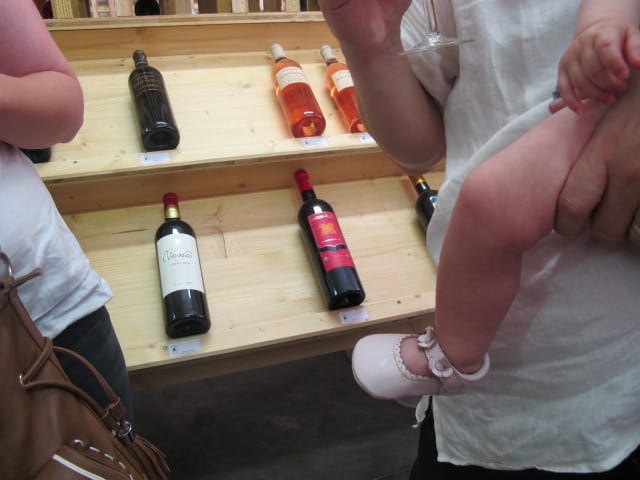 There was Margot, who was there with her parents – and her fancy shoes.  Georgeous chubby legs- wine glass….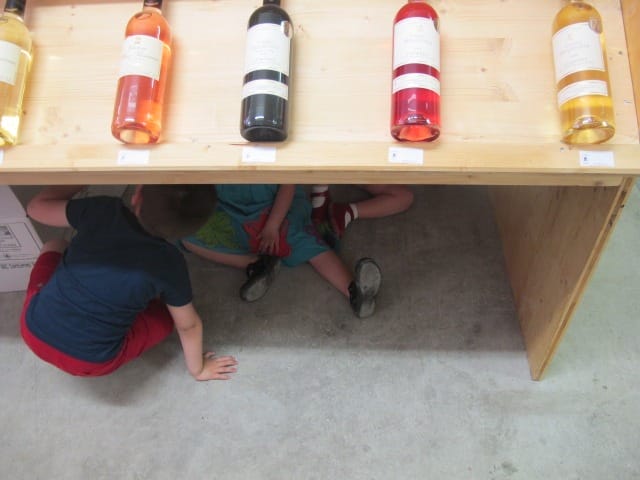 and then there were the children under the shelves of bottles hiding out.
Children and wine… who knew? Ah the frogs…