After a successful jazz concert in the winery funded entirely by someone else in winter of 2012, we decided to go out on a limb and organize our own concert all by ourselves. I am, of course, writing that under a photo of my parents who spent 2 hrs putting together tapas plates.  All by ourselves* is a relative thing.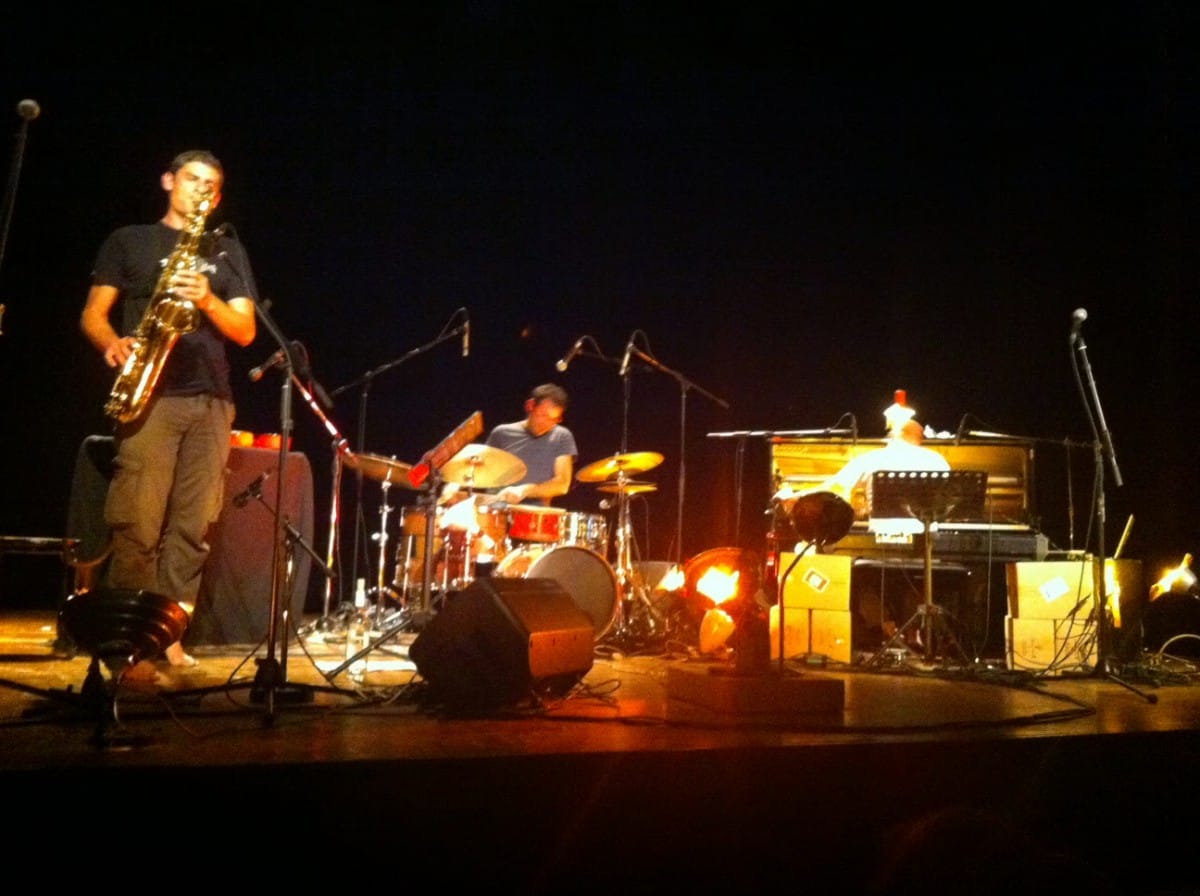 The Trio d'en Bas (seen in my previous post with Elysian Fields) gave an incredible concert in the theater in Douzens. Here are some of their videos to give you an idea! I was so transfixed that I have no memory of receiving the birthday invitation my daughter's little friend Melinda gave me WHILE the musicians were playing. They're still friends – Lili and Melinda, now aged 8, but Lili didn't go to her birthday.  I didn't think she was invited. oops.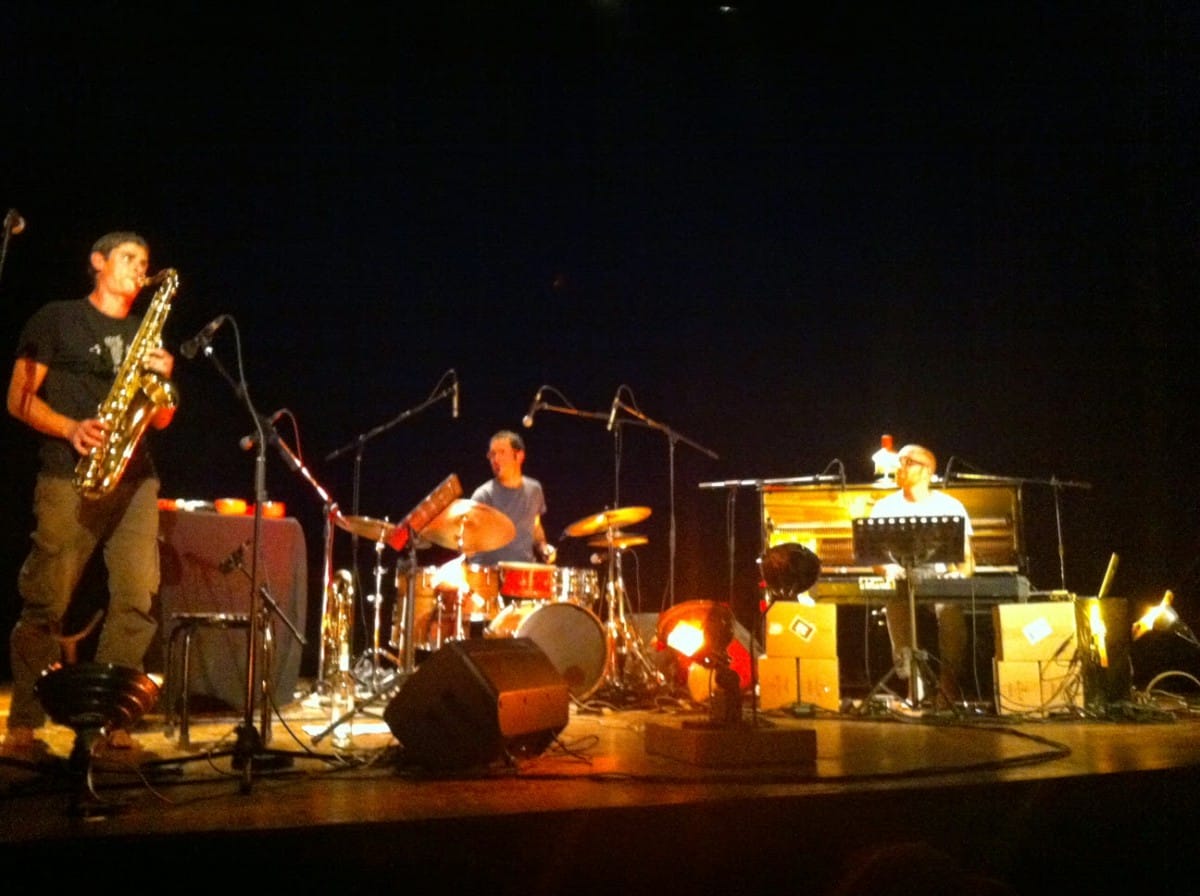 I took no photos – becuase there was quite a crowd. There were fans of the group – curious villagers – and a group of 10 music lovers from Coustouge, a village with a total population of 80.  I call that a success.  That, and the fact that with wine and tapas and insistent hat-passing – we paid for the concert!!!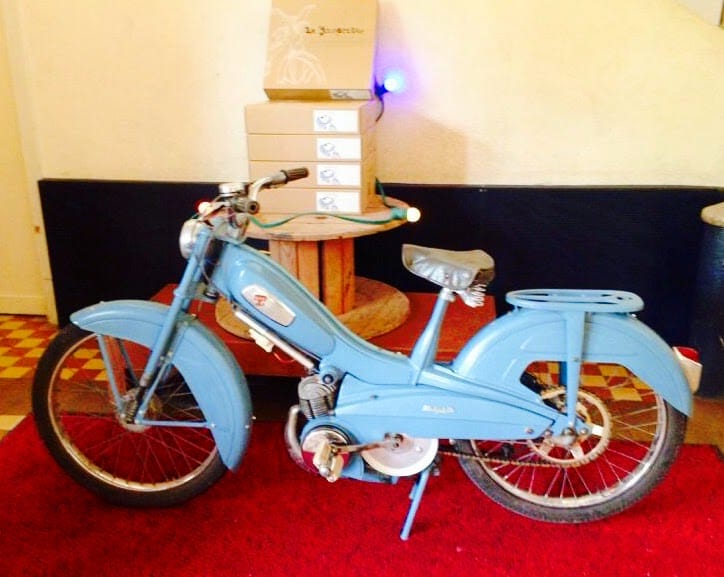 We also presented our new wine La Joupatière … but more on that later!
*Special thanks to Aline and Alex (for cooking), Mathilde (for magically appearing when we really needed a hand), Kat (for washing all of those glasses), Mom and Dad (obviously), the guys at the mayor's office for setting up the seats and the the Trio (obviously)!