Last Sunday for the first time ever,  Organic and Biodynamic winemakers exclusively from the Aude Department presented their wines together in our home Department.
The event was organized by a non-profit group called the BIOCIVAM (Oh how we LOVE acronyms in France with a burning French passion) whose express purpose is to develop and promote organic agriculture locally.
Kristel from the BIOCIVAM, the team from the Abbey de Saint Hilaire, and 20 or so winemakers from the area – us included – had been meeting and organizing for months.  Some passed out flyers at red lights – others at farmer's markets.  There were posters all over the place and friends of friends passed the message on. We all worked together hoping that people would come to our event and taste our wines.
Not really knowing whether people would come. Worrying about whether or not people would come. And people came.
1000 people.
1000 people came to taste organic wine in the department that boasts the least populated county in France? It was a miracle… and it was so much fun. We showed our wines by theme: white, rosé, fruity red etc. so no one was behind their stand selling their own wine.   We opened bottles and washed glasses and the team at the entrance sold wine.
No stress – no competition – no one stuck all day behind their stand.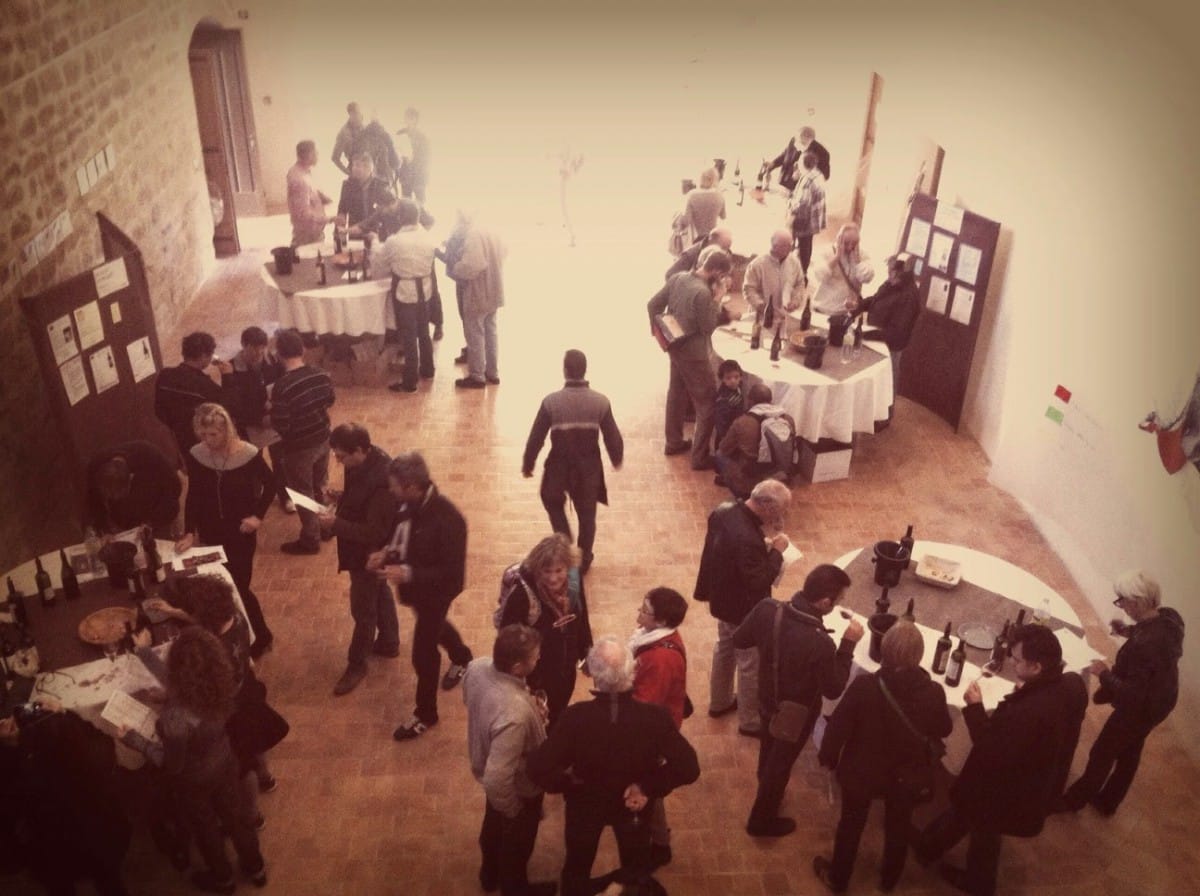 There was a tasting workshop with a sommelier and a local group singing — about wine…
And when it was all over, elated by the number of people who had come to taste our wines, we went down the store room to claim our unsold boxes, and we all found that there weren't many. Or in our case that there weren't any at all.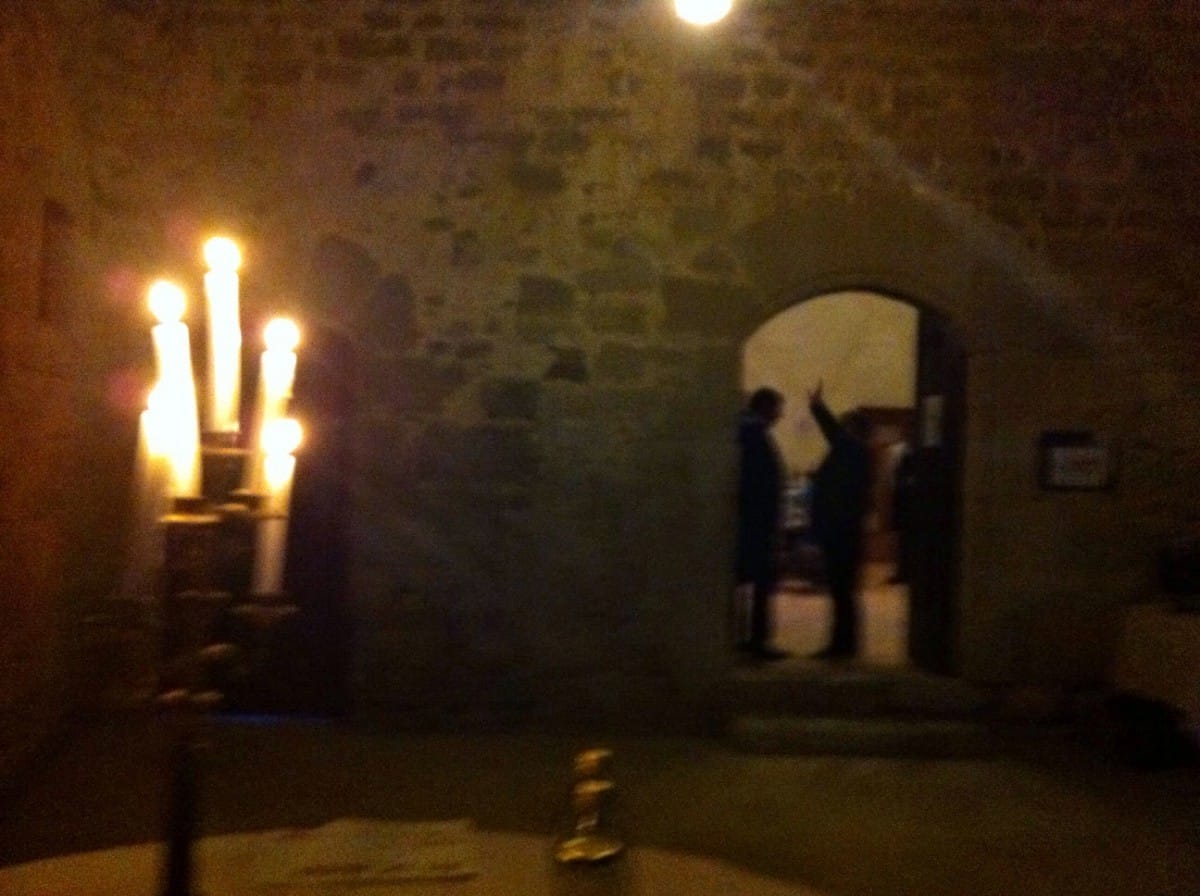 Thanks to our organizing-fairy Kristel (hustling around the abbey below) from the BIOCIVAM who is one of those people capable of bring even the most hard-headed-farm-alone-in-the-back-of-beyond types together and have them agreeing and working together.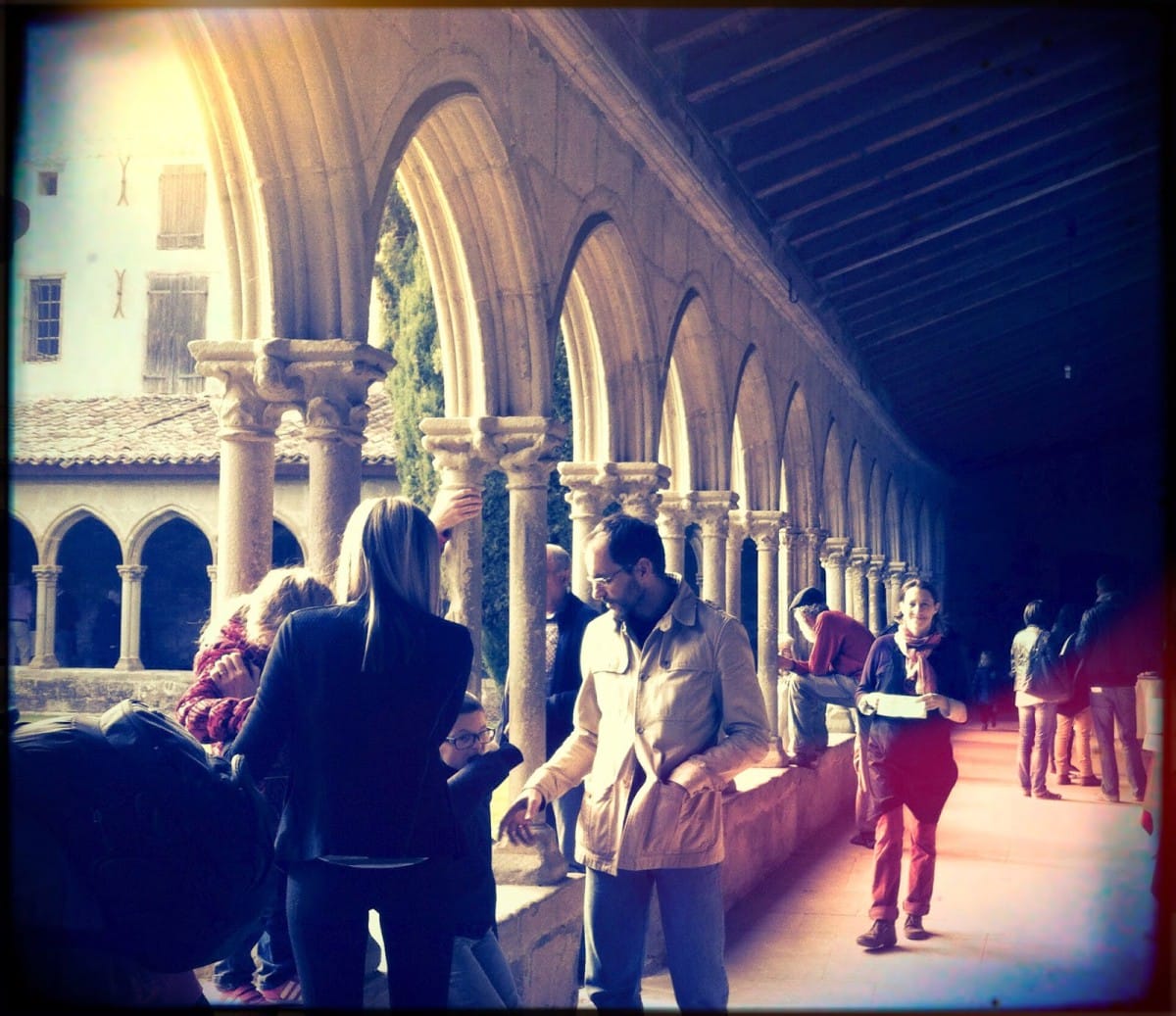 Thanks also to the team at the Abbaye de St. Hilaire (below) – who work in a stone building that is 1200 years old and had us all shamed with their social media prowess. Because of them we had 1900 people invited to the Facebook Event.
and a lot of them came…. Who wouldn't want to come and taste wine for free in a place that looks like this?
See you all next year for the 2nd edition!