This is our intern Alexis –  his mom and Manon, his sister.  They are our neighbors – proof you don't have to go far to find really great help.  His first three week training period finishes next week and I wish it lasted longer.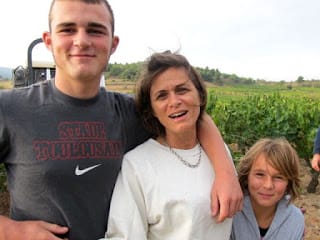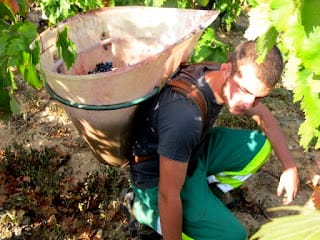 kneeling so the little guys can get their grapes in the carrier at Jeanot's harvest
And don't think the vineyard hunting stories only come from the older crowd.  I'm hopeful there will be perdrix arriving on my doorstep this winter – he keeps talking to me about them.  The next step will be figuring out how to fix 'em!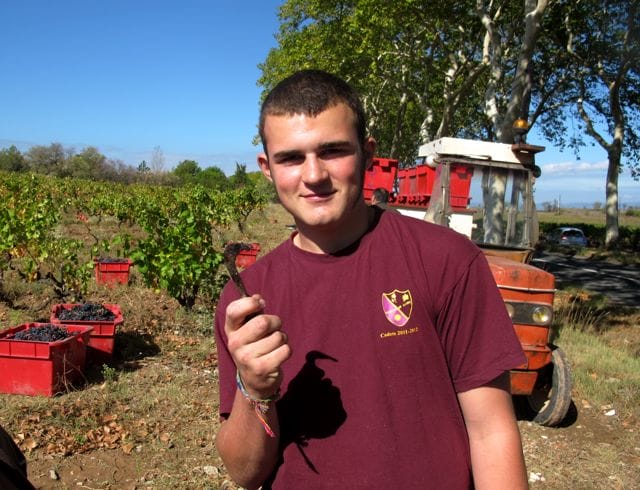 And today he harvested with KNIFE – a curved harvesting knife – but still! What am I going to do with him?