The grapes are ripe! The harvest has begun.
The first of many collective harvests was this weekend with our friends Marie and Laurent who have a little plot of Muscat that they use to make a vat of zero intervention – natural wine.
That's Mary with the red fingers.  She LOVES harvesting and making wine.  She and Laurent (below) only moonlight as winemakers.  In real life they are both musicians – they started up one of those wild costumed marching bands – you know, one of those…that you can check out here. (hit the link above the picture). Marie plays the tuba – I know – just when I thought she couldn't get cooler she went and played the tuba. They live off making music and make wine for fun.  I love France!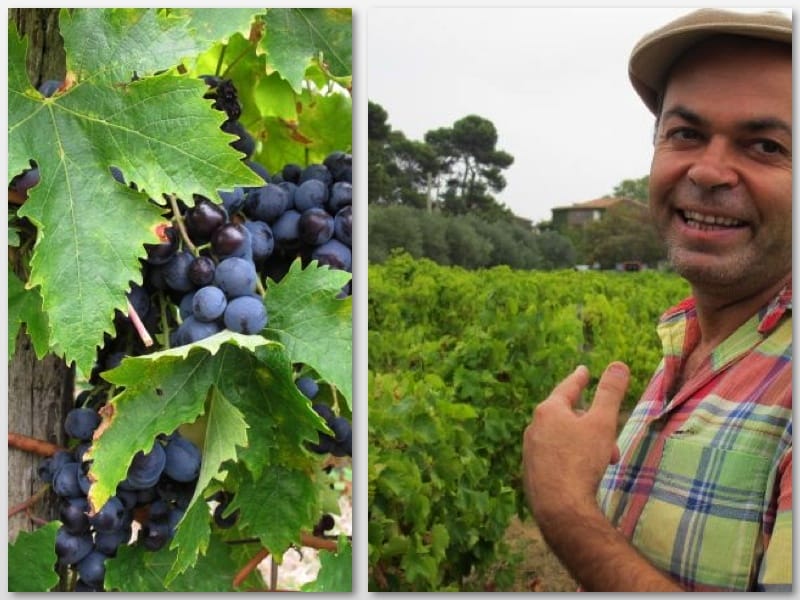 They both sing in Occitan – the language that is traditionally spoken here – and I though French was hard.  Here's Mary's group (here's another one, I couldn't choose)… and here's Laurent's.  In our house we listen to a lot of "lala". That's what Nina (holding on to a bucket of grapes above) calls music.  Laurent's last CD is her favorite. I don't speak occitan and I have it memorized.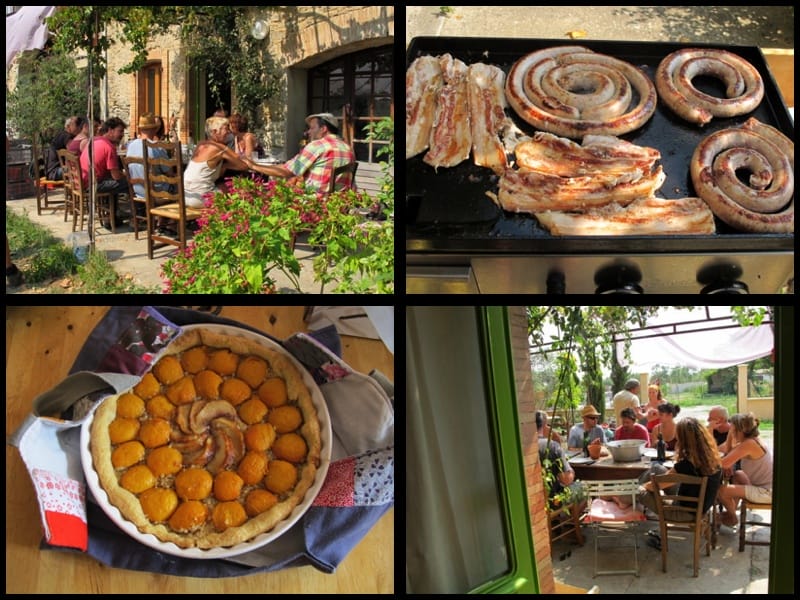 So we harvested a little vineyard, then all thirty or so of us ate… the harvesting took 2 hours and the eating – twice as long.  And then, of course, there was music and dancing.  Oom pa pa! Oom pa pa!